Neo-Archaic is a Dublin Web Design and Interactive Media consultancy established in 2004 by Karina Steffens.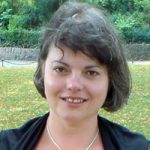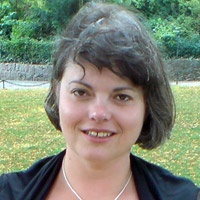 As owner of Neo-Archaic Web Design, I create, from the ground up, a wide range of custom websites and multimedia. My client list includes SMEs, creative artists, and non-profit organisations.
As an independent consultant, I team up with multimedia and design houses, as well as individuals, and lend my skills to their in-house expertise. Over the years, I have collaborated with Originate Creative, Interactive Services, past employer Martello Media, and others.
If you need a creative designer, a code-monkey, an interactivity expert – or any combination – then I'm your woman.
So what are my "tools of the trade"? Well, that depends… The rise and fall of new technologies leaves the internet in a constant state of flux. Besides, no project or customer is ever the same. Every solution must meet these challenges in unique and creative ways.
But fresh ideas, an imaginative streak, and technical expertise are not enough. Real value grows from the old-fashioned principles that put the customer before technology. And so, each website and interactive is powered by the fusion of old values with new ideas.
Karina
Awards
I have worked as part of a team on these Award Winning Projects:
2008 Golden Spider Awards Finalist: Best New Indigenous Website, Best Education, Research & Training Website
2008 Digital Media Awards: Grand Prix 2nd Prize, Category Winner
Developed the online Flash version of the award winning exhibition, designed by Martello Media.
2008 IDEA (Irish Design Effectiveness Award) for New Media / Multimedia
2008 IDI (Institute of Designers in Ireland) Digital Animation Award
2008 Digital Media Awards Finalist: Best Animation and Best e-Learning Product.
2007 THEA Award (Outstanding Achievement In The Creation of Compelling Places and Experiences): Winner of Science Center Limited Budget Category.
Collaborated with Martello Media and programmed a series of console games for an interactive cinema experience.
Digital Media Award 2011 Finalist Business to Consumer Innovation
International Exhibitions Bureau 2010 Bronze medal for Theme Development
IDI Award 2010 Exhibition Design
Expo Bureau Shanghai 2010 Model Pavilion Award
Teamed up with Originate Creative and Martello Media to develop the "Send an E-Card" interactive.

Mini-CV: Qualifications & Skills
1996 BA in Communications & Journalism
1996 BA in International Relations
1998 "Content & Origination" – a graphic design diploma from City & Guilds
2006 DCEB Women Entering Business Course
Before founding Neo-Archaic in 2004, I worked for award winning Martello Media, creating Museum & Heritage interactive displays, and later developed corporate productivity tools for OpenSpark Interactive.
Since then, I have been involved with a variety of projects and clients in Ireland and overseas, and accumulated hands-on experience in:
HTML & CSS, most recently HTML5 and CSS3
Multimedia development with Macromedia Director and Adobe Flash
Design and Development software such as Photoshop, Dreamweaver, Illustrator and more
Programming languages including ActionScript, JavaScript, PHP, XML, SQL, Lingo
Content Management Systems (CMS), including WordPress and Drupal
Creativity and imagination, with a knack for problem solving
Neo Archaic is a registered  Irish Company. CRO 315663