 Let your website shine through every screen
Create engaging user experiences across a range of devices. Wherever they may be – on their mobiles, tablets, or desktops – we make it easy for your visitors to connect. Creative Solutions to Unique Challenges
Neo-Archaic is a creative web design consultancy in Dublin, Ireland. We are passionate about designing bespoke websites and multimedia with immersive, intuitive user interfaces.
Our clients range from SMEs to non-profit organisations. We also consult with other multimedia and design houses, adding our expertise to complement their in-house skills.
All our websites are responsive, and most of them are developed with WordPress, which makes them easy to maintain.
But each project is unique, and each solution must be tailored to your needs. And crucially, to the needs and challenges of your own users and clients.
That's where we come in.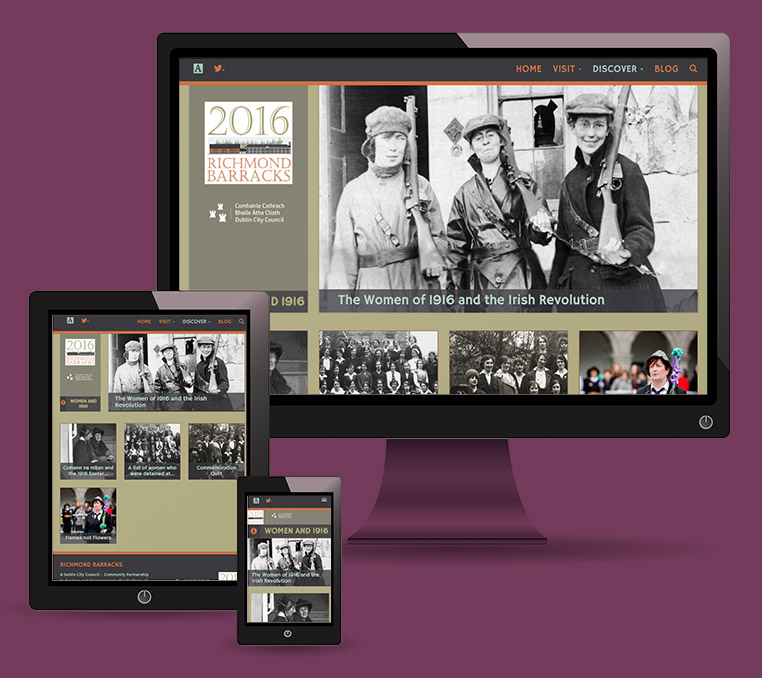 What is Responsive Web Design?
Instead of having to maintain a separate mobile site or template, the responsive website seamlessly adapts to the device. "Stretchy" layout elements reflow from smartphones, through tablets and laptops, to the full width of large screen. It's all about giving your visitors the best user experience at home or on the go with no extra overhead for you.
Our Work
Swipe & click through our selected portfolio of websites, interactive kiosks, logos, and other designs:
A word from our clients
We worked with Martin and Karina in Neo-Archaic to develop the agefriendlyhomes.ie website. They were very easy to work with. They took the time to ensure they understood our requirements and worked collaboratively with us to ensure they were achieved. They were very responsive, flexible and engaged in the project from the outset. Martin and Karina took the time to answer all of questions quickly and thoroughly and provided excellent support throughout the entire process. Neo-Archaic delivered an attractive and easy-to-use website that we are very pleased with.